---
How are Progressive Car Insurance Company, Quotes, Rates, and Discounts? What are Professionals' and real customers' Progressive insurance reviews and Progressive insurance pros and cons?
With more than 80 years of insurance experience, Progressive was founded in 1937. The original mission of the progressive insurance company was to be the number-one choice for auto insurance for both consumers and agents. That is to say Progressive is one of the best car insurance companies in USA. Progressive auto insurance is a great option for drivers who want to customize their policy. The company also offers an impressive list of discounts and online calculators, like the Name Your Price Tool, which helps you find coverage within your budget.
Compared to other companies operating in the same states, it is the most expensive car insurance in the states of Vermont, Georgia, and South Carolina. The second most expensive states are Hawaii, Minnesota, Ohio, Oregon and Massachusetts. Also Progressive was the third most expensive for Colorado, Maine, Nebraska, New Mexico, South Dakota, Kentucky, West Virginia, and Virginia. But it was one of the cheapest car insurance companies compared to its competitors for all other states. Compare Car Insurance Quotes and Premiums in the USA.
For more info look at What is Insurance, how to choose car insurance coverage, car insurance coverage types, What is GAP Insurance and also Geico quotes and discounts
Car-Auto discounts
Multi-policy discount: For instance when you bundle an Auto and Home Insurance policy you get a 5% discount.
Multi-vehicle discount: 4%
Continuous insurance discount: If you switch to Progressive from another provider, Progressive will give you a discount based on how long you were insured with the previous company.
Snapshot safe driver discount program: For instance by enrolling in the Snapshot safe driver discount program, you could save an average of $146 per year by proving that you're a safe driver.
Teen driver discount: if you add a teen driver under 18 to your policy.
Good student discount: 0% discounts for students with a B average or better.
Distant student discount: for Students at least 22 years old and who attend college more than 100 miles away and don't have a car on campus.
Homeowner discount: 10% progressive car insurance discounts.
Online quote discount: 7% discount.
Sign online discount: 9% on their policy.
Paperless discount: Progressive offers a small discount for drivers who enroll in paperless statements.
Pay in full discount: Drivers can get a discount on their policy by paying their annual premium in full.
AutoPay discount: Signing up for automatic payments will lower your rate.
Deductible savings bank: For each policy period, if you don't have an accident, violation, or claim, then Progressive will lower your deductible by $50.
Claims-free discount: an average of 31%discounts, if you have no tickets or accidents on your record within the past three years.
Having a three-year-old or newer car that is brand new.
Driving for five years and haven't had any incidents.
Completing a defensive driving course or driver's education for young drivers
Participating in a military emergency deployment with the United States of America.
Progressive car insurance Quotes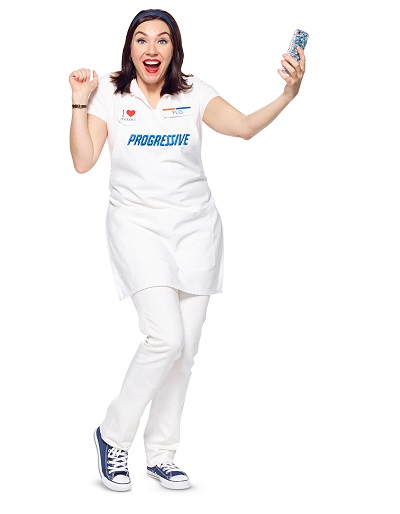 The average monthly premium for liability insurance alone at a progressive car insurance company is between $101 and $223. But Progressive Insurance offers the lowest premium and quotes in the states of California, Hawaii, Idaho, Illinois, Indiana, Iowa, Maine, Montana, New Hampshire, North Carolina, North Dakota, Ohio, Tennessee, South Dakota, Vermont, Wisconsin, and Wyoming. In these states, you can have Progressive car insurance by paying an average monthly premium of $114.
On the other hand, the most expensive states for Progressive's Auto insurance are Connecticut, Delaware, District of Columbia, Florida, Georgia, Kentucky, Louisiana, Maryland, Massachusetts, Michigan, Nevada, New Jersey, New York, Rhode Island, South Carolina, Texas and Utah. For example, the average monthly premium for liability only car insurance alone in these states is $190.
Sample Progressive car insurance quotes( annual premiums) for Minnesota state
Coverage Type
45-year-old, female safe driver (0 prior accidents) 2018 Ford Explorer All-Wheel Drive
24-year-old, male high-risk driver (2 prior at-fault accidents) Ford Explorer All-Wheel Drive
Liability (bodily injury and property damage)
$30,000/$60,000/$10,000
$312
$522
Uninsured/underinsured motorist bodily injury
$25,000/$50,000
$24
$22
PIP medical $100 deductible
PIP economic with $200 deductible
$174
$186
Total
$510
$730
Progressive Auto Insurance Rates
Progressive Car Insurance pros and cons
Progressive Insurance Pros
Easy quotes process.
Good coverage options (includes pets if you need them).
Great car insurance discounts.
Highly rated mobile app
Easy to search for affordable quotes using the Name Your Price feature.
Offers unique coverages like custom parts and equipment (CPE)
Customizable coverage for both auto and home policies is available.
Snapshot app can save $130
Free pet injury coverage is included in collision coverage.
Offers rideshare insurance for Uber and Lyft drivers.
Available in 48 states.
Competitive rates for drivers with a DUI.
24/7/365 customer support is available.
Good choice for high-risk drivers.
Third-largest personal auto insurer in the USA.
A+ financial strength rating from AM Best and A+ rating from the BBB.
Specialized coverage options include loan/lease payoff and custom equipment.
Usage-based discount.
Rideshare coverage is available.
Complaints against Progressive about auto insurance are below the industry average.
Helps with SR-22 insurance certificates for drivers with high-risk profiles.
Wider variety of non-auto vehicle insurance options than many insurers, including Segway, golf cart, and personal watercraft.
It caters to drivers interested in bundling several lines of insurance.
Progressive ranked third overall in online satisfaction in Zebra's Customer Satisfaction Survey.
Online tool for users to get insurance quotes instantly.
Progressive Insurance Cons
Expensive for young or new drivers car insurance.
Above-average rates for many drivers.
Average customer service ratings.
Below average rating for car insurance shopping customer satisfaction.
Snapshot programs can raise rates for some drivers.
Higher rates than some competitors.
Prices may be higher depending on how you purchase.
Low customer service and claims handling scores.
Missing common discounts, including anti-theft system, defensive driving, and airbags.
Auto body shop professionals give Progressive's collision repair processes a C grade.
Won't insure a car worth more than $150,000
It does not offer perks for enrolling in homeowners insurance.
Additional home insurance options are limited.
according to the NAIC Company Complaint Index, it has higher-than-average complaints for most of its products.
Discount options and coverage types are different for different states, a bit confusing for the users.
Too many solicitations, hence high time investment.
Certain discounts and coverages are not available in some states.
Rates can be on the higher side.
Real Customers Progressive Insurance Reviews
Positive Reviews
My experience with Progressive was great. My car broke down and I need it towed to a repair shop on a Saturday. Therefore they found a tow truck company and kept me informed every step of the way. Every person I spoke with at Progressive was professional, knowledgeable, and friendly. They have fantastic customer service.
I have had Progressive for almost two years on three cars. I previously had a local company from New England who wanted to cancel one of my drivers because of an accident. So they insured us and have given us some of the BEST service I have had in my 30+ years of driving in Massachusetts. they handled my claim where my car was parked and totaled by another car from out of state. They paid all costs they were responsible for in a timely manner and kept me informed throughout the claims process. I think they are a great company and I recommend them to anyone. Lastly, they do have good rates. So don't be fooled by the company that says 'Only pay for what you need", their slogan should be "only pay for what you have to".
Progressive was always a great company for us to work with. Because we've totaled multiple vehicles and they were always there ready to help us.
Negative Progressive Insurance Reviews
Progressive is the ABSOLUTE WORST auto insurance I have EVER had the displeasure of using! WOULD NOT RECOMMEND! Deplorable service.
Progressive has become a Scam overnight. Because they have so many unqualified people including managers they cannot help you nor protect you, especially this COVID-19.
I changed to Progressive last year and they gave me a good price. But after 6 months they made a big deal about $20 credit due to coronavirus but they didn't announce that they raised the premium by $90. Bad business!!!
I thought they were going to be a great ins company. I was given great rates until I realized they added a driver to my policy which I did not add and my insurance tripled. It was nearly impossible to get her off my policy and I had to cancel. Even though I canceled they are still charging me $176 which is ridiculous. Highly would NOT RECOMMEND!
Awful, awful, awful! You better hope it doesn't rain where you live. If the adjuster sees one larger puddle in your yard, Progressive immediately calls it a flood so they don't have to pay. Seriously! Any home damage caused by a hard rain will be termed a flood by them, so they can use it as a loophole to avoid paying ANYTHING! BEWARE…DO NOT GET PROGRESSIVE!
Progressive Auto Insurance Customer Reviews Part 2
Positive Reviews Part 2
Thank you Progressive for everything that you've done for me this past couple of weeks and I really appreciate the time and effort that you got explaining to me everything that need to be done with my auto accident.
my overall experience was great. Everything was quick and easy. The Customer service was excellent!
Very responsive. Can do pretty much everything online. Very reasonable rates and rates go down with loyalty. Multi-policy discounts, lots of discounts available. Don't think I'll go with another company again. I switched to a lower rate and my rate ended up going up with that company so I switched back. I won't switch again. They also have deductible savings which is awesome if you don't get into accidents.
Would definitely recommend it. They have very good rates and I save a ton with safe driving, etc. Not to mention I got hit from behind by a truck. The claim was so easy. Take pics, send them in, etc. They fixed my car like new in 3 days!
Progressive auto insurance provides excellent rates, comparable to USAA; and their mobile app and online site are very user-friendly. As retired military, we were convinced USAA was the insurance we were supposed to use until our son recommended Progressive. This is where we will stay!
Good discounts and rates. Excellent loyalty program. Big reliable company. Fast response, fair – high integrity – lower premium during COVID-19. Funny ads and creative advertisements.
Negative Progressive Insurance Reviews Part 2
Do not get Progressive. Instead, get Elephant or Allstate. It adds drivers to your policy without consent if there is another person with the same address, in turn, your premiums go up.
This is a Mickey Mouse company that will screw you and anyone they can! I have escalated my complaint to the Regulatory personnel and will NOT stop until justice is completed to my satisfaction. DO YOURSELF A FAVOR AND GET THE REQUIRED INSURANCE ELSEWHERE!
This company has the worst customer service I have ever encountered. No meet in the middle just do not care about the consumer. I would never ever buy insurance from them again.
Terrible company. Would give a zero if possible. Never had a claim and then when we finally did, they refused to help us in our time of need. Go somewhere else that will actually take care of you when you need it.
We insure 1 of our vehicles with Progressive big mistake. Paid our bill, called and they yelled at us. No listening skills, they lied to us were rude, and still did not comprehend our concerns.
I submitted a claim last week. It has been over 4 days, but nobody contacted me. They signed me as a representative who could not be able to get contacted. Called over 10 times and left 3 messages already.
Progressive is the worst insurance company to deal with. They refuse to pay fair replacement value for cars. The CEO is a leach who gets rich off of ripping people off!
Customers Progressive Car Insurance Reviews Part 3
Positive Progressive Insurance Reviews Part 3
Progressive saved me over $300 the first year I became insured by the company. Now, after 10 years, my auto insurance is down below $500 a year & I have loyalty perks. The customer service is great & the website is so easy to use!
When I had an accident they were helpful even though I was not filing a claim with through them. They are always helpful on the phone. Their website is easy to understand.
I found the sign-up very easy and straightforward. The overall value is excellent. Their reputation is also excellent. Also, the coverages offered are very competitive. The mobile app is very easy to use. I'm glad to have chosen Progressive. I couldn't be happier.
Pleasant always helpful. I am very pleased with my experiences with Progressive. I would highly recommend your services to others.
They are affordable. Firstly provide a variety of options and allow you to choose what you want as part of your plan rather than trying to sneak it in and charge for it. They also are empathetic. During the pandemic, they automatically provided me with a discount.
Progressive was very easy to work with when we had to get a damaged windshield replaced. Very expedient, great customer service, & price better than most. Also, we love the discounts & were never offered these with our old insurance – MetLife – who we were with for 10 years but never gave us the loyalty discounts that Progressive does!
Negative Progressive Car Insurance Reviews 3
My wife was involved in a minor traffic accident on Aug 24th, 2021 causing approximately $1,741.99 in damages to her 2010 Ford Escape. My wife had a green light, the other driver had a red light. So the vehicle was repaired costing a total of $1741.89. My USAA insurance paid the 741 minus the deductible of $1000. They refuse to pay the deductible despite the police report. Resolution: Have progressive pay the $1000 deductible.
I was in transition from Florida to Georgia. I purchased the car during the process and registered it in Florida where I bought it. Progressive was informed of this. And continued to sell me a policy. A few months later a friend and I were discussing insurance and I told her I was insured with Progressive and she said that she didn't they covered Florida. So I called Progressive and asked them and I was told that they did.
After 2 months my payments went from $238 to over $400 for no reason. Stopped auto pay and they still took money out of my account. Was put on hold for over 1 hour waiting for a supervisor. Finally hung up. Worst customer service I've experienced.
Other car insurance features
Online comparison tool: Compare prices to competitors online.
Name Your Price tool: Tell it what your budget allows, and it will show you a range of options.
Deductible Savings Bank: Optional coverage that will decrease your policy's cost every six months.
Small accident forgiveness: The rate won't increase for a claim under $500.
Large accident forgiveness: If you have an accident but haven't had any accidents or violations in the past three years, this insurer won't raise your rates.
Roadside assistance: Roadside assistance covers towing, flat tire changes, fuel delivery, and lock-out services.
Quotes and rates of car insurance
The cost of Progressive car insurance varies depending on several factors such as the type of vehicle you drive, your location, your driving record, your age, and the type of tailored options you are looking for. But what is the best way to get cheap car insurance? According to NerdWallet, Progressive car insurance costs $2,075 per year on average for full coverage insurance. However, Automoblog estimates that Progressive car insurance costs the standard motorist around $1,611 per year for a full coverage policy and around $687 per year for a minimum liability policy.
To get an estimate of how much your car insurance will cost with them, you can use their car insurance calculator. You can also get a quick car insurance quote online or call them at 1-855-347-3749.
For more see Lemonade Car Insurance Reviews and State Farm Auto Insurance Reviews.
Does Progressive offer GAP insurance?
Yes, Progressive offers its own version of gap insurance called Progressive loan/lease payoff coverage. It's optional coverage that can be added to your existing auto policy and provides additional financial protection in case something unexpected happens to your car. This type of policy helps cover the difference between what you owe on your car loan or lease and the actual cash value of your vehicle in case it's deemed a total loss due to theft or accident.
However, they do not offer gap insurance. Instead, it offers loan/lease payoff coverage, which is similar. This coverage helps cover the difference between the actual cash value of your vehicle and the amount you owe for it after a total loss, of up to 25% of the vehicle's value. The cost for this coverage is $5 per month on average. This coverage does not pay for your deductible, extended warranties, or any balance that you rolled over from previous loans.
Progressive Car insurance claims
If you need to file a claim with Progressive car insurance, you can do so by visiting their website. You can also file a claim by calling their toll-free number at 1-800-776-4737 2.
The claims process for car accidents or vehicle damage is easy to file. Progressive representatives help you through the process and make sure your repairs are handled quickly and efficiently. They strive to get you back on the road as soon as possible.