The purpose of life insurance is to provide financial assistance and support to people who are financially dependent on you after you die. Of course, if you survive a certain year, you can get that financial support for yourself. Life insurance divided into 2 main types and under each type there are different subtypes. You need to know the types of insurance coverage and policies to get the best cheap lif insurance companies .
Term Life Insurance Coverage Type
With this type of insurance, you can protect your family financially against the risk of death (or permanent disability) within 1 year. Life insurance coverage may also cover other situations (such as disability, unemployment, etc.). Full coverage life insurance is just like compulsory traffic insurance or motor insurance. But if there is a risky event (loss of your life) during the time you pay the premium, the coverage is paid. Otherwise the premiums you paid will be wasted. In return, you pay less premium compared to the Guarantee.
Term Life Insurance is affordable coverage that can be purchased through a fully digital process. Such that making it straightforward to protect the people you love. The death benefit from this product can be used for any purpose.
For example, you can get the coverage expectation of 100000 TL by paying a premium of 1000 TL for 1 year. How much premium you will pay against the coverage expectation may vary in different insurance companies. You can talk to insurance agencies, or you can use Life Insurance Calculation tools. You can inquire about Life Insurance Policy and Compensation Information from the e-government portal.
Different insurance companies offer Term life insurance under different names by adding different risks, but the nature of all of them is the same.
Permanent Coverage and policy types
Term insurance, guarantees death benefit payment for a specified period of time. Unlike Term insurance, Permanent policies provide lifetime coverage. You can cancel your permanent life policy under certain conditions. And you can get back the cash value of the premiums you paid (after some fees are deducted).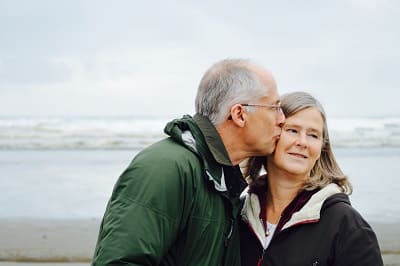 Permanent life insurance is a long-term insurance. it is generally based on 12 years. If you lose your life while paying regular premiums every month. The coverage given to your family or the person specified in the policy. But if you are still alive after 12 years, you can get back the premiums you paid.
In short, If you want to be protected and get the money back at the end of the insurance period, this insurance is for you. So you can be sure that your loved ones will fall into financial ruin in unexpected situations. And at the same time, if you are in good health at the end of the insurance period, you will get almost the same value (usually indexed to dollars) of the money you paid.
Different types of Permanent life insurance:
Whole or ordinary life insurance
This is the most common type of permanent insurance policy. It offers a death benefit along with a savings account. If you pick whole life insurance policy, you are agreeing to pay a certain amount in premiums on a regular basis for a specific death benefit. Also the savings element would grow based on dividends the company pays to you.
Universal or adjustable life insurance
Universal life insurance policy offers you more flexibility than whole life insurance. With Universal or adjustable life insurance, you may be able to increase the death benefit, if you pass a medical examination. The savings vehicle (called a cash value account) generally earns a money market rate of interest. After money has accumulated in your account, you will also have the option of altering your premium payments providing there is enough money in your account to cover the costs. This can be a useful feature if your economic situation has suddenly changed.
However, you would need to keep in mind that if you stop or reduce your premiums and the saving accumulation gets used up, the policy might lapse and your life insurance coverage will end. You should check with your agent before deciding not to make premium payments for extended periods because you might not have enough cash value to pay the monthly charges to prevent a policy lapse.
Variable policy type
Variable life insurance policy combines death protection with a savings account that you can invest in stocks, bonds and money market mutual funds. The value of your policy may grow more quickly. But you also have more risk. If your investments do not perform well. Your cash value and death benefit may decrease. Some policies, however, guarantee that your death benefit will not fall below a minimum level.
Variable-universal Insurance
If you purchase Variable-universal Insurance policy, you get the features of variable and universal life policies. You have the investment risks and rewards characteristic of variable life insurance, coupled with the ability to adjust your premiums and death benefit that is characteristic of universal life insurance(1).