In many countries, You must have car insurance Coverage types to drive your vehicle on roads. Generally, Car insurance covers both the car and the driver, but the degree of each varies greatly. This means, if you have an accident causing damage or injury to any other person, vehicle, animal or property, your auto insurance covers you. It does not cover any other costs like repair to your own vehicle. In most countries the third party insurance has a legal minimum, named car insurance minimum coverage limits.
Car insurance coverage Types in USA
Auto insurance divided into two basic coverages, liability and physical damage:
Liability Coverages
Auto liability insurance policies contain three major parts. Firstly liability insurance for bodily injury. Secondly liability insurance for property damage. Finally uninsured / underinsured motorists coverage.
Bodily injury liability insurance: Bodily injury liability insurance protects you against the claims of other people injury. Peoples who injured during an accident for which you were at fault. Most states requires you to carry a minimum of $25,000 per person for bodily injury and $50,000 for all persons injured in one accident. Also claims for bodily injury may include medical expenses, lost wages, and pain and suffering.
Property damage liability insurance: Property damage liability insurance pays for any damage you cause to the property of others. This not only includes damages to other vehicles but also other property, such as buildings, walls, fences, and equipment. The minimum limit in most states of USA is $25,000 for all property damage in one accident.
Uninsured motorists coverage: Uninsured motorists coverage protects the policyholder directly. This coverage pays if you injured and/or your property damaged by a hit-and-run driver or an uninsured driver. Most states law requires you to carry uninsured motorists coverage equal to the minimum amounts of liability coverage. There is typically a $200 deductible.
Underinsured motorists coverage: Underinsured motorists coverage is similar to uninsured motorist coverage. But pays for your injuries or property damage if the at-fault driver does not have enough insurance to cover your damages or medical bills. In most states, auto insurers are required to offer you underinsured motorists coverage, but you are not required to purchase it.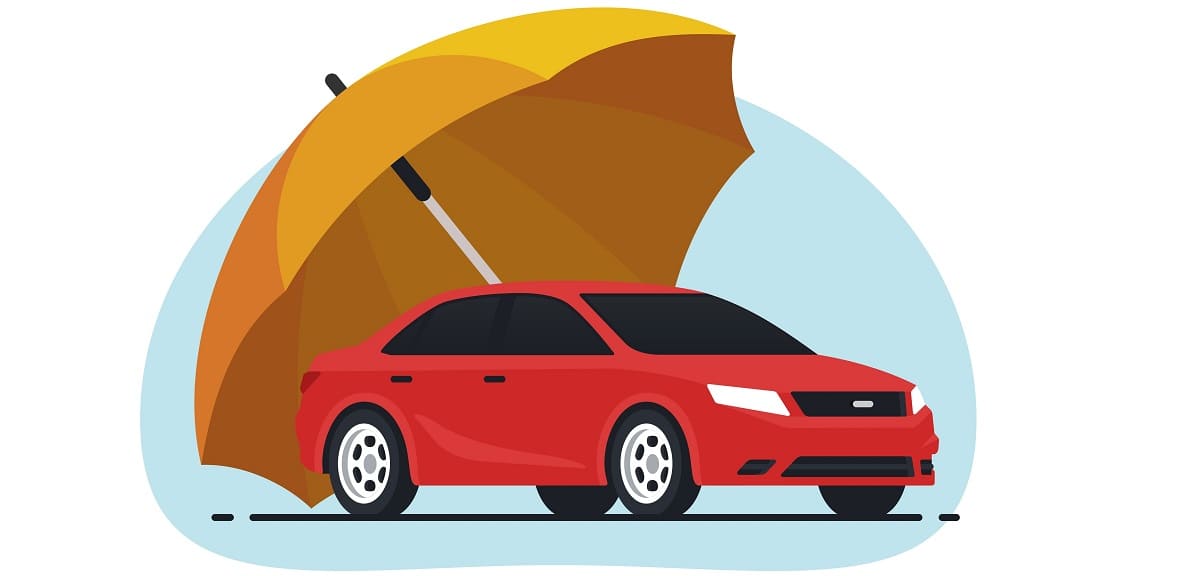 Physical Damage car insurance Coverage types
Physical damage is auto insurance coverage that insures against damage to the insured's own vehicle. The most common types are collision coverage and comprehensive coverage. These two coverages are optional to purchase.
Collision coverage: Collision coverage pays for physical damage to your car as the result of your auto colliding with an object, such as a tree or another car. Sometimes the cost of repairing the car can quickly exceed a threshold of the car's actual cash value. For example, an accident involving an older car or any vehicle sustaining extensive damage. In this case, insurers will "total" the car and pay you the actual cash value of the car, minus the deductible, rather than repairing it. As indicated by Motor Vehicles Law, this threshold is 75% of the vehicle's actual cash value.
Comprehensive coverage: Comprehensive coverage pays for damage to your auto from most other causes. Including fire, vandalism, flooding, theft, falling objects, and collision with animals. Comprehensive coverage will also cover broken glass, such as damage to a windshield.
Recommended Car Insurance Coverages
The recommended car insurance coverage depends on several factors such as your state's minimum requirements, the value of your vehicle, and how much you can afford. However, a common recommendation is to have at least 100/300/100 in liability coverage which covers bodily injury and property damage to others in an accident. You may also need other types of coverage to protect yourself and your vehicle such as personal injury protection which pays for your medical expenses regardless of fault, uninsured motorist coverage which covers you if the other driver is uninsured or underinsured, and comprehensive and collision coverage which covers damage to your vehicle from various causes .
It's important to note that the recommended coverage may vary depending on your specific situation. You should consult with an insurance agent or broker to determine the best coverage for you.